SMART HOME AUTOMATION COMPANIES UNLOCK CONVENIENCE & MORE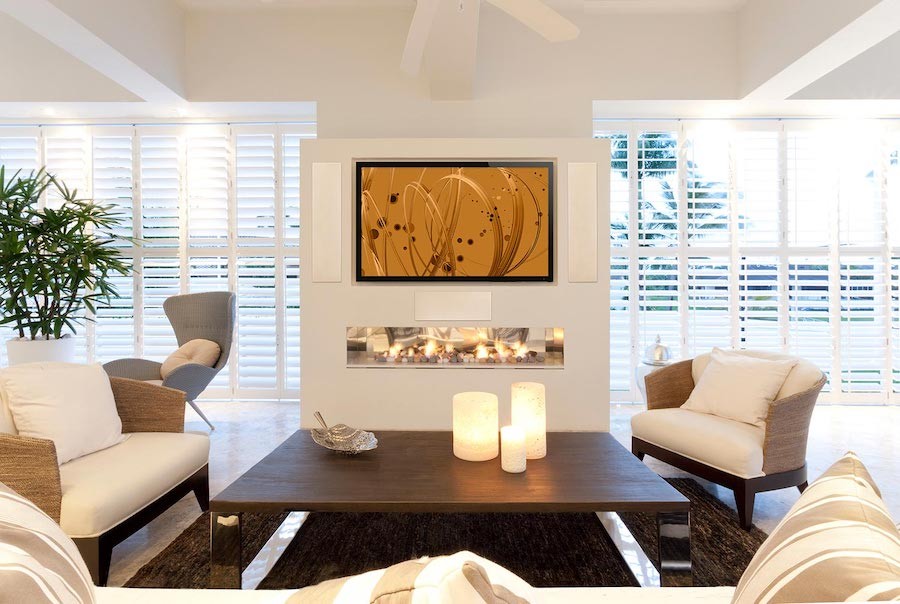 STREAMLINE DAILY ROUTINES & SIMPLIFY YOUR LIFESTYLE WITH TECHNOLOGY 
Welcome to the future of home life in Cuyahoga Falls, OH, where cutting-edge technologies converge to create a seamless and convenient living experience. Innovative smart home technologies have revolutionized how homeowners interact with their living spaces, making everyday tasks easier and more enjoyable. 
In this blog, we will explore some of the remarkable benefits of working with a professional smart home company like Sound & Vision. Keep reading to learn more. 
SEE ALSO: Embrace the Future with the Indispensable Benefits of Smart Home Technology
VOICE-CONTROLLED SMART HOME WITH JOSH.AI
Imagine effortlessly controlling everything in your smart home with just your voice. That's the magic of Josh.ai, a leading voice control platform that makes interacting with your smart devices a breeze. Turn on the lights, adjust the temperature, play your favorite songs, and even set the tone for a dinner party—all with simple commands. It's like having your very own personal assistant, making your daily routines smoother, more enjoyable, and, best of all, hands-free!
ELEVATING VIDEO ENTERTAINMENT WITH SONY 
Sony has long been a household name in the world of electronics, and their video entertainment solutions take the home theater experience to a new dimension. Whether it's a breathtaking 4K TV or a cutting-edge projector that transports you to a cinematic paradise, Sony redefines visual indulgence. Imagine cozying up on your couch, pressing Play, and your Sony TV turns on, lights dim, and your favorite show or movie begins playing. That's the power of smart AV integration.
ENJOY AUDIO EXCELLENCE WITH PARADIGM SPEAKERS 
For audiophiles and music enthusiasts alike, Paradigm speakers are synonymous with pure auditory excellence. With a wide range of speakers designed to fit any room, this brand brings concert-level sound quality to your home. From hosting a party or enjoying a relaxing evening, enjoy crystal-clear sound that elevates the ambiance and mood. A smart home automation and control company like Sound & Vision integrates speakers into your smart home experience, empowering you to control the music playlist, volume, and audio zones with a simple voice command or tap on your smartphone.
TOTAL HOME AUTOMATION WITH CONTROL4
Control4 is the mastermind platform behind the scenes, combining all these cutting-edge technologies to create a fully automated, centralized, and intuitive living experience. With Control4, you have the power to control lighting, entertainment, home security, smart blinds, and more from a single interface. Picture this: you're about to call it a night, and you simply say, "Goodnight," which turns off the lights, locks the doors, and adjusts the thermostat to the perfect sleep temperature. It's like living in a home from the future, where convenience is the norm.
SEAMLESS INTEGRATION: HOW THESE BRANDS WORK TOGETHER
One of the most remarkable aspects of these technologies is how seamlessly they integrate and complement each other. Our expert system designers and technicians orchestrate Josh.ai, Sony, Paradigm, Control4, and many other brands to work harmoniously. You can enjoy a hassle-free and delightful living experience on-demand or according to a preset schedule—the choice is yours!
Embrace the future of living and unlock the power of convenience with these cutting-edge home automation systems from a company that cares about elevating your lifestyle! Contact us here to schedule a visit to our showroom and begin exploring what's possible for your Ohio home.