Curators of Cutting-Edge Technology Solutions
Our people and the services we provide define our firm. We take pride in delivering a first class client experience.
Who We Are
At Sound & Vision, it has been our goal as a home automation company to provide our customers with the best in smart home installations since 2001. We are an independent, locally owned and operated company that specializes in sales, design & installation of audio / video & smart home technology products in Akron, Cleveland & Columbus.
Whether you are building a new home, remodeling the basement, or just updating an existing system. Our knowledgeable and experienced design & installation staff will take pride in providing you with the best products and craftsmanship, while working within your budget & getting the job done on time. From your initial consultation to the final installation, you can count on Sound & Vision to guide you through the maze of home technology products.
Sound & Vision features the areas best selection of quality audio/video & smart home technology products with many in stock and ready for immediate delivery. We invite you to visit one of our three Ohio showrooms and experience the next level of quality and performance.
Our Mission
The goal behind all our projects is to create tailored technology solutions that facilitate and elevate your day-to-day lifestyle. We strive to earn your trust and make you a client for life by delivering unprecedented performance, reliability and ease-of-use you can enjoy across multiple properties. Our professional staff is there to serve as your personal technology advisor that educates and guides you to solve all of your current and future technology needs. We take world-class care of every customer and thrive due to your referrals and strong recommendations. We strive to exceed our clients expectations on every project regardless of project size or budget.
Credentials
CE PRO Top 100 (Last 6+ years)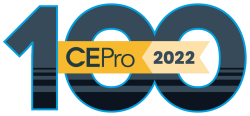 Industry Memberships
CEDIA Member
CEDIA members represent the world's finest custom electronic design and integration companies — which is what your home deserves. Our members span the globe — but what binds them together is a unique thirst for knowledge.

HTSA Member
HTSA Membership give us exclusive access to the best vendors, programs, education, emerging technologies, financial advantages and events.

Home Builders Association Member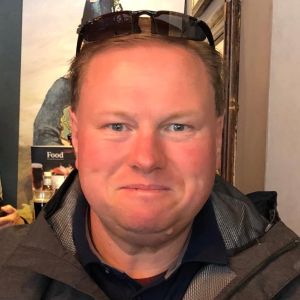 Mike Woods
Mike began his career in audio/video working at Hi Fi Buys while attending the University of Akron in 1992. After graduation he went on to manage the Canton location and was eventually promoted to Regional Manger, overseeing all Ohio locations.
In 2002 Mike decided to venture out on his own and opened Sound & Vision, Inc. in Cuyahoga Falls, Ohio. Sound & Vision created a strong niche in the specialty audio/video market. In 2007 Mike opened his 2nd location in Beachwood, Ohio. Sound & Vision quickly became NE Ohio's leading specialty retailer in audio/video products & the emerging new category of smart home technology. In 2012 Mike partnered with long time friend John Smith to open Sound & Vision's 3rd location in Columbus, Ohio.
Mike resides in Cuyahoga Falls with his wife Jennifer and 3 their children Clara, Katie & Mason. He enjoys coaching little league baseball, hiking in the Cuyahoga Valley with his Labrador, attending concerts at nearby Blossom Music Center & most of all spending time with his family.
Sound & Vision Management Team